All-in-One | Voice Control | Cloud Programming
For commercial purpose and scientific research
Catbot is the latest all-in-one 6-axis collaborative robot from Elephant Robotics, aiming for the perfect assistant in commercial scenarios and scientific research.The Catbot integrates the cabinet controller and the robotic arm together, successfully tackles the problem of oversize cabinet controller for the very first time. With a modular and compact body, Catbot can save you tons on maintenance costs. This versatile robotic arm features two creative functions "Voice Control" and "Cloud Programming" , it also supports custom programming and secondary development. What's more, you can operate it through a computer, a Pad or a phone, no need to use an extra teach pendant.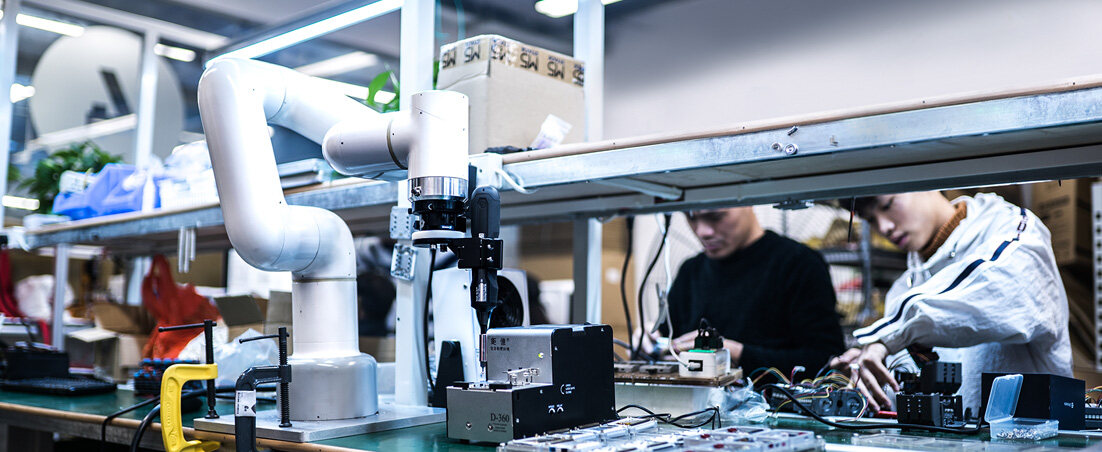 All in One, Portable and Practical
Elephant Robotics creatively integrates the cabinet controller and the robotic arm together, successfully reduce the installation area. Compared to traditional cobots,the total weight of Catbot is only 18kg, making it more portable and convenient. It is well established for its flexible operations, powerful functions and plug and play. You can enjoy Catbot's intelligence in both commercial scenarios and scientific research conveniently.
Voice Control, Super Efficient
With voice control function,you can interact with Catbot conveniently. You can ask Catbot about its condition and command it to start or stop the program by voice. Much easier and much more efficient when using Catbot.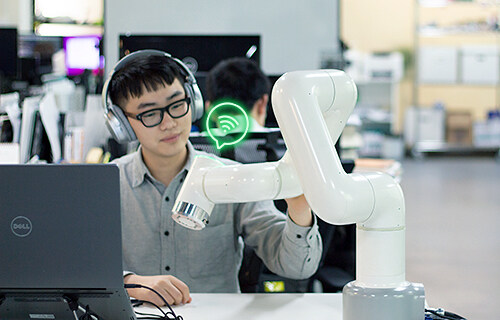 Cloud Programming, Anytime and Anywhere
No need to use an extra teach pendant, you can operate Catbot through a computer, a Pad or a phone. Programming becomes easier. Catbot is using the operate system developed by Elephant Robotics which is user friendly and compatible——API can be integrated with any programming language, SDK supports Python, C++, Java;offline programming and extension on ROS are supported;Various function modules, processing package is constantly updated in RoboFlow…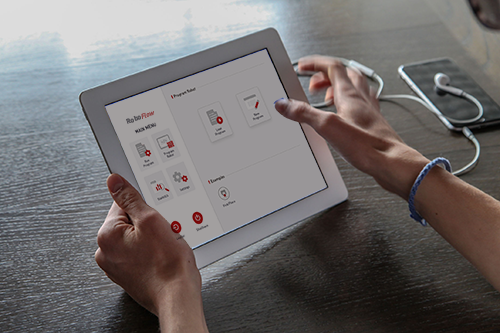 Collaborative and Safe,
Enjoy Creation
Catbot can be equipped with various end effectors and you can quickly replace the end effector according to your need. Catbot is designed for creation and  more applications are waiting for your discovery. As for safety, Catbot can stop immediately when the slight collision is perceived based on the efficient and exact collision detection algorithm. No need to install a protective barrier.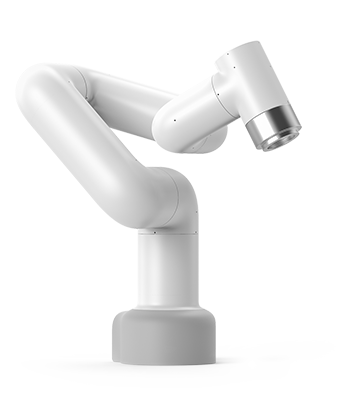 Product Features
Repeatability

±0.05mm, ±0.02mm[lite]

Payload

3kg
Reach

600mm
Degrees of Freedom

6 axis

Operating Temperature Range

0-50℃

Typical Power Consumption

180W

Collaboration Operation

Test in accordance with: EN ISO 13849-1 PL d
EN ISO 10218-1: 2011-Clause 5.4.3

Programming Mode

Graphical programming

Weight

18kg

Movements
| | |
| --- | --- |
| Axis Movement Robot Arm Working Range | J1: ±360°, J2: ±180°, J3: ±165°, J4/J5/J6:±360° |
| Axis Maximum Speed | J1/J2/J3:180°/sec, J4/J5/J6:225°/sec |
| Typical Tool Speed | 1m/sec |
Physical Properties
| | |
| --- | --- |
| IP Classification | IP42 |
| Noise | <70dB |
| Robot Mounting | Any angle |
| Dimensions Robot Base | φ150mm |
| Materials | Aluminium alloy, PC, Rubber |
| Interface and Openness | SDK(Python, C++,JAVA), API, ROS |
| I/O Ports | Digital Input:12, Digital Ouput:8 |
| Tool I/O Ports | Digital Input:3, Digital Ouput:3 |
| I/O Power Supply | 24V 2A |
| Communication | TCP/IP |
| Power Supply | DC 48V, 10.5A; DC 24V, 4.5A |
Catbot
working range (mm)​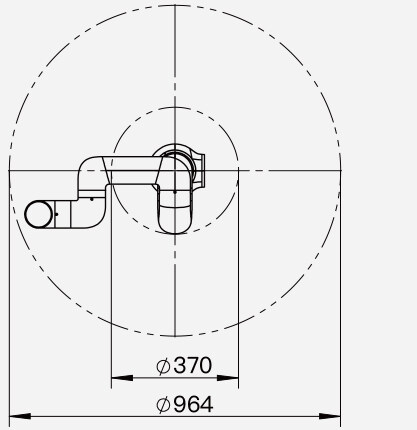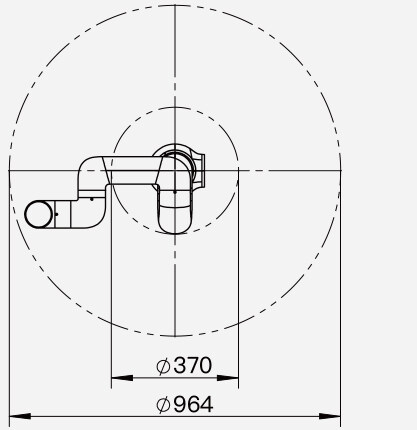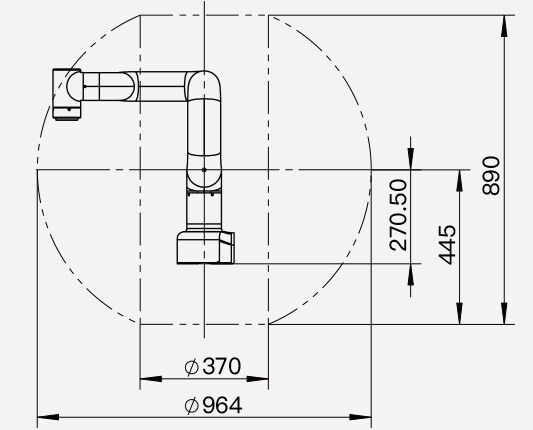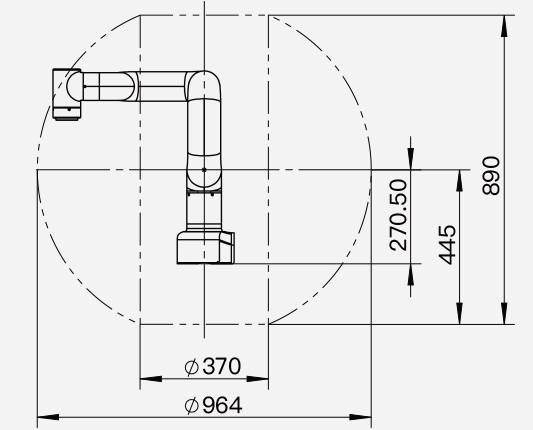 Catbot can be applied in commercial scenarios, scientific research, education scenarios, medical scenarios, showing case scenarios and etc. At present, we have received remarkable feedbacks from our customers, including Global 500 Companies, famous universities and institutions.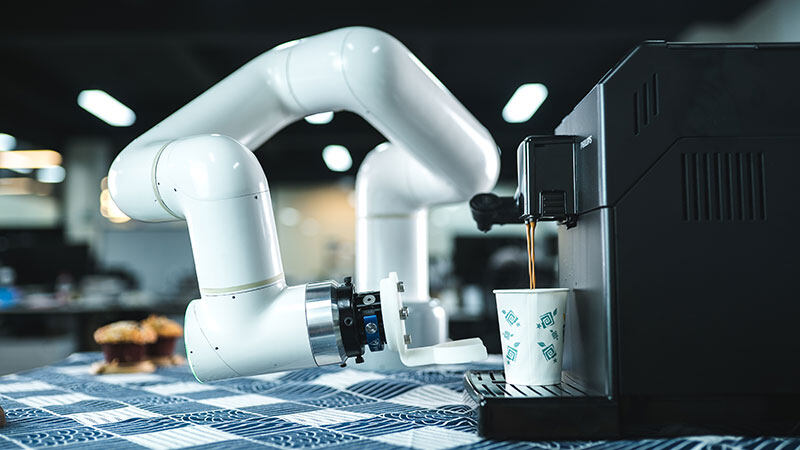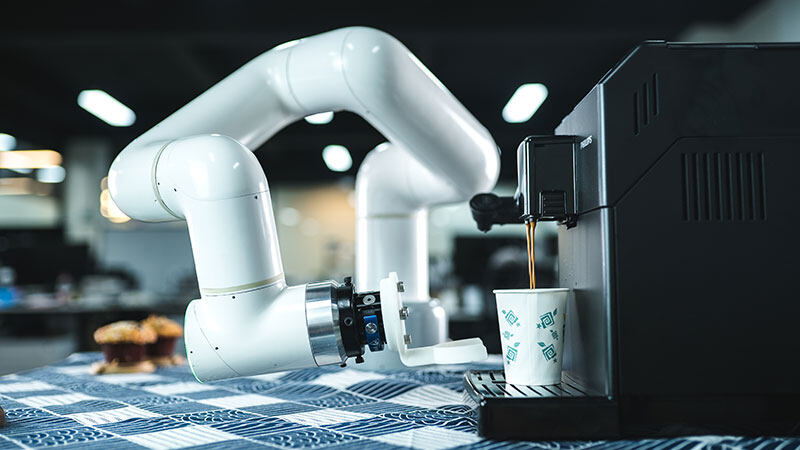 Smart barista to enlarge your business, can be applied in various commercial scenarios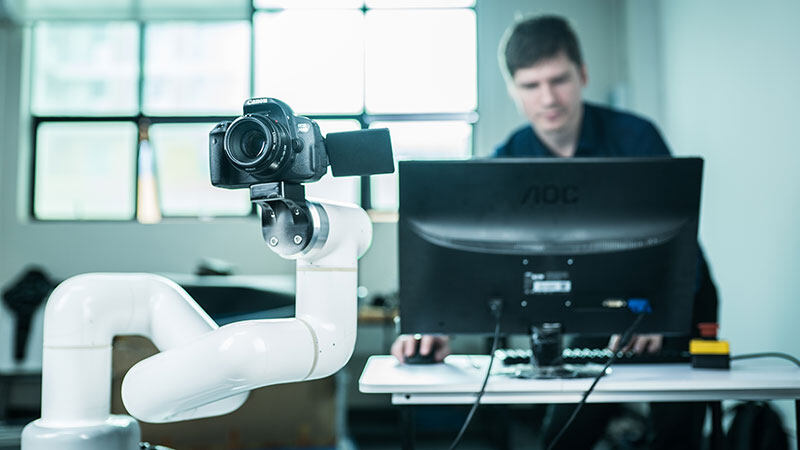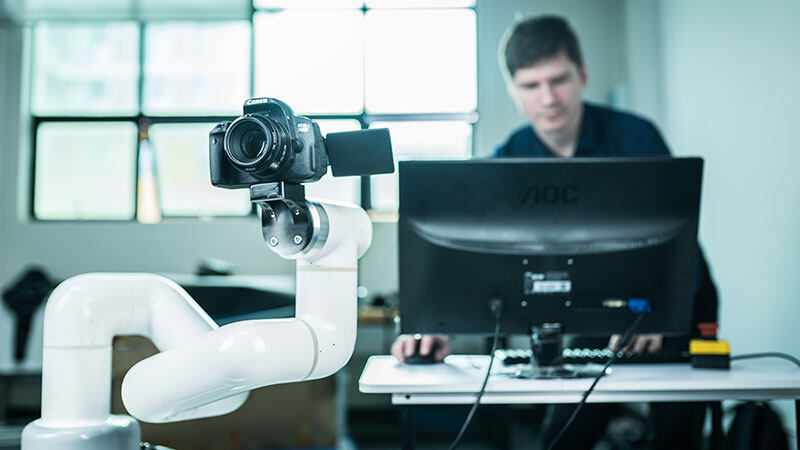 Perfect helper in photographic studio, much more accurate and stable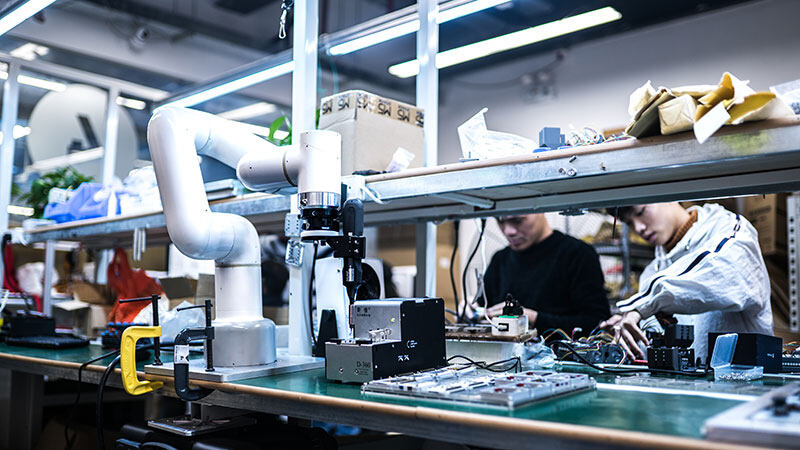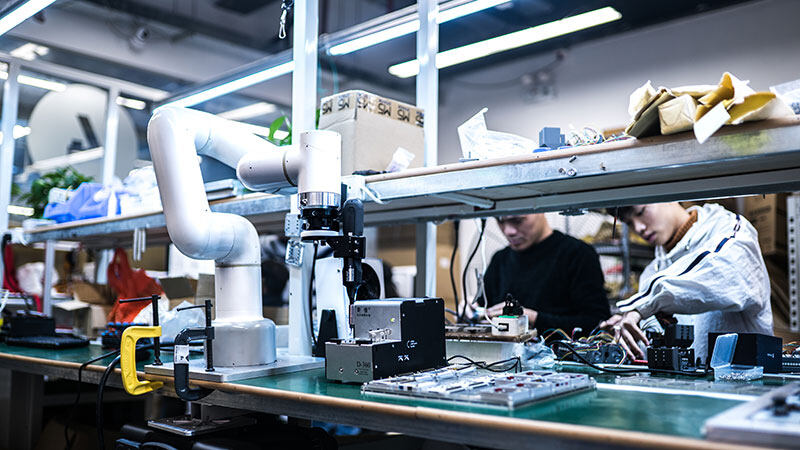 Replace repetitive work, produce efficiently, create more value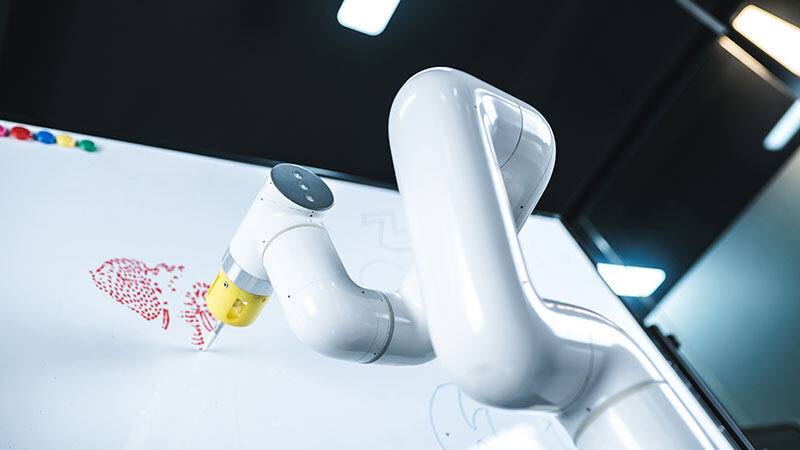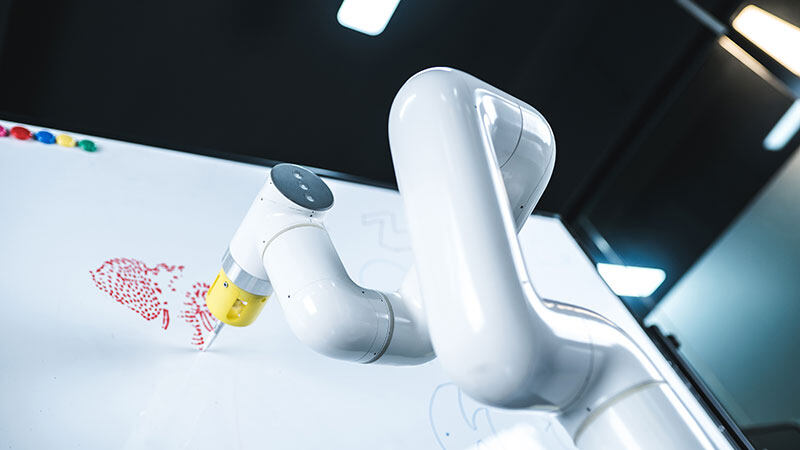 Continuously print out photos, the perfect combination of artistic creation and robot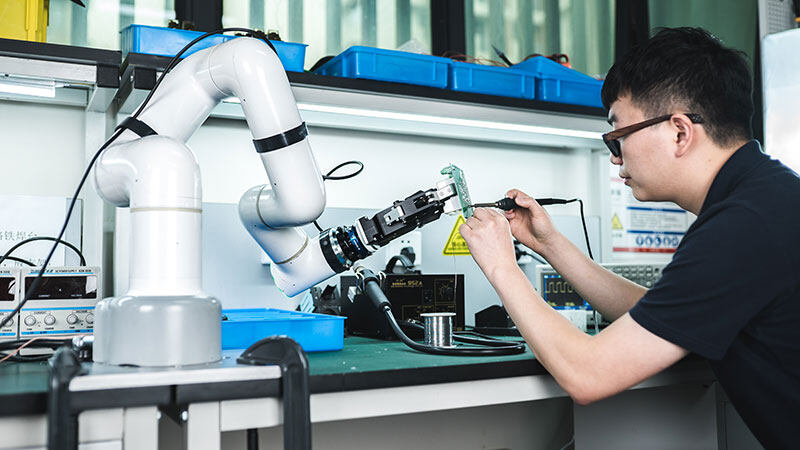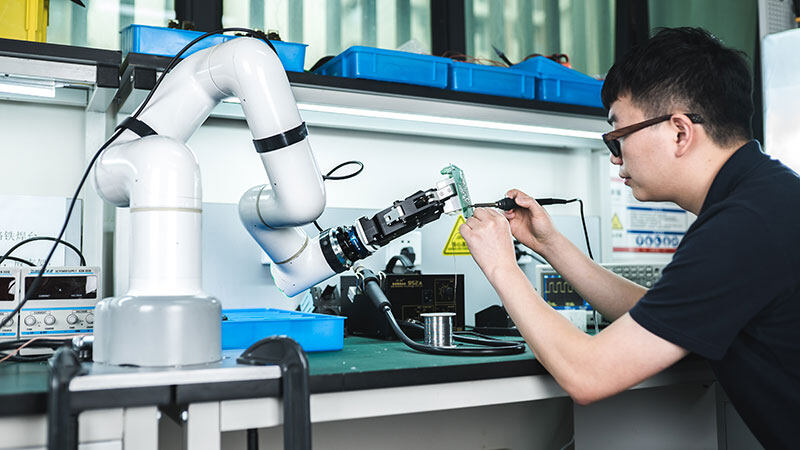 Helpful assistant in workshop, human and robot collaboration, infinite creativity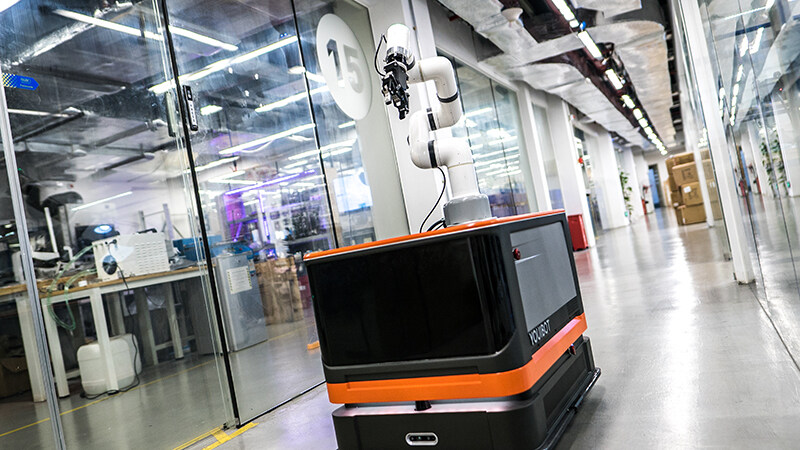 Compact All-In-One design, super fit in AGV solutions, much more flexible
We are happy to work and share creative vision with international partners such as:







This manual describes the precautions for proper installation and use of the Panda series robot.

The technical specifications parameters of the Catbot.

RoboFlow Operation and Programming Manual
This manual describes the issues to be aware of when operating and programming a Robot.